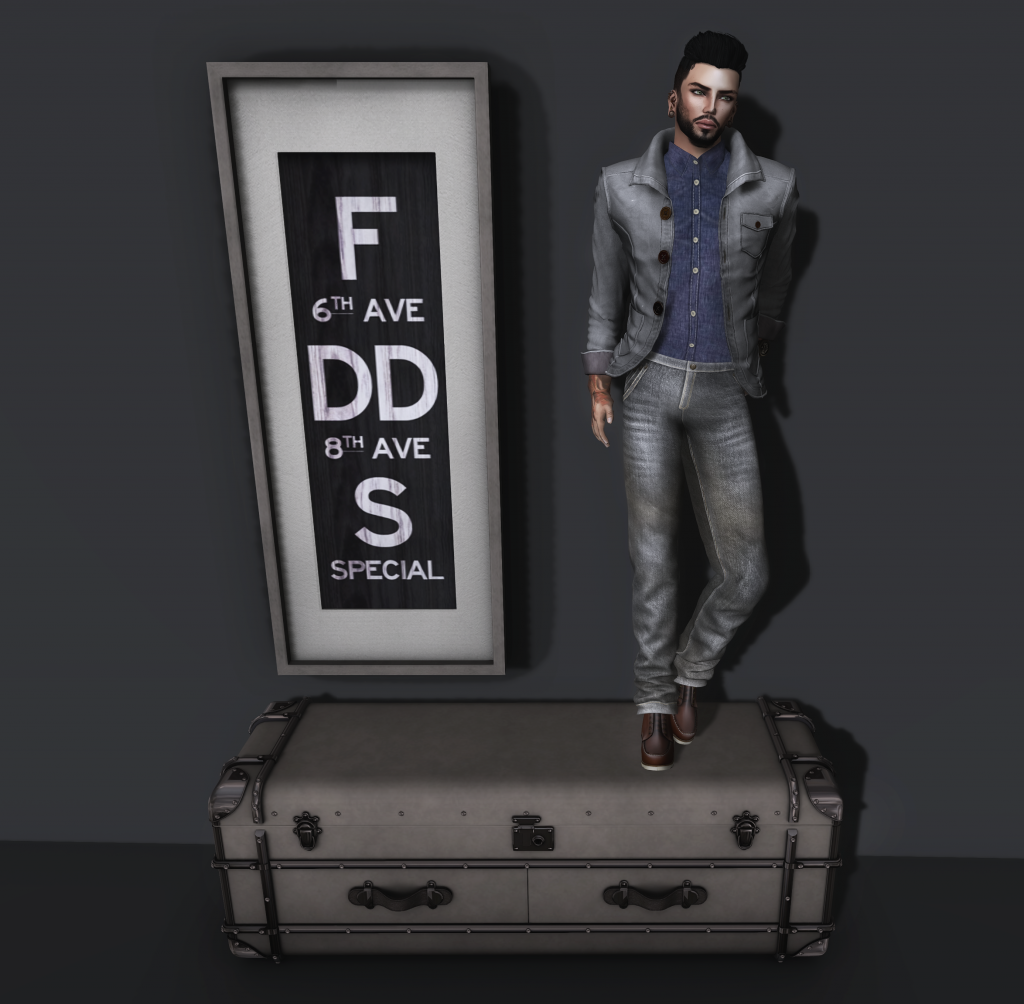 Ok, I know you are probably thinking "did he just post a picture of himself standing on a trunk?". Thing is that this trunk is made of awesomeness and I just had to sneak it in the pic somehow! Both the trunk and the poster are parts of Trompe Loeil's set for February's faMESHed. The whole set looks awesome so make sure to check it out! Another cool new release I got recently is this new jacket from Chronokit. I'm wearing the gray one but there is a bunch of color options and they all look really good.
Skin : ~
Tableau Vivant
~ Ryan skin - Tone 5
Eyes :
Insufferable Dastard
- Gem / Mesh Eyes / Light Green
Hair : [
taketomi
] - Sen
"NEW"
Facial hair :
[CheerNo]
- BEARD.07/
Unorthodox
- Full beard /
EMO-tions:.
- *LENNART* beard
Jacket : *
chronokit
* - Fabre Jacket
"NEW"
Shirt : Joint_.oO - Dungaree shirt
Pants :
FATEwear
- Jack
Shoes : [LOVE RE ME] - Boots#01 BROWN
Trunk & poster by
Trompe Loeil
"NEW"
@
faMESHed
February
Pose by
Oh studio