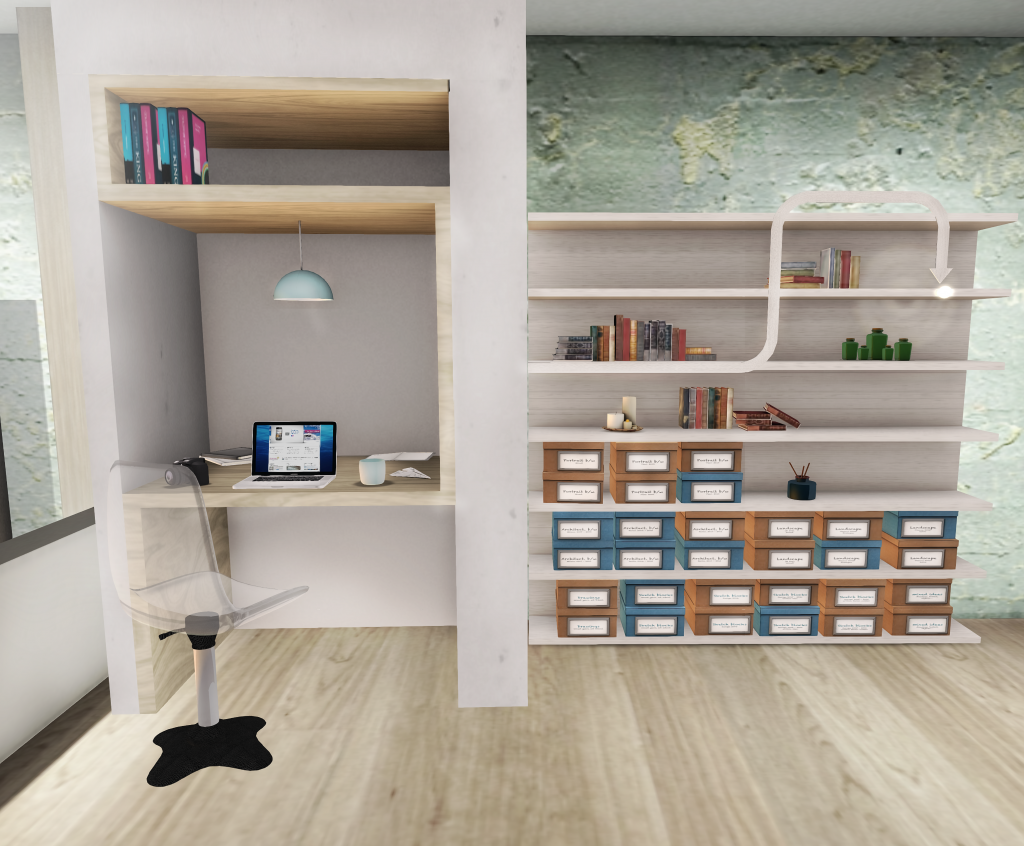 Yet another decor post and a heads up about one of the best "home & garden" hunts around.
Four Walls
hunt starts January 17th and the quality of the gifts offered is amazing. In the pic above you can see featured amongst others the hunt item from Breno, a really nice desk/reading nook which fitted perfectly the minimal style of my place.Credits to follow and stay tuned for more items!
Desk by
Breno
"NEW"
(
Four Walls
hunt item)
Laptop by
Meshworx
Camera, notepads, coffee mug by
What Next
Shelves by
kusshon
"NEW"
@
Mens Dept
January