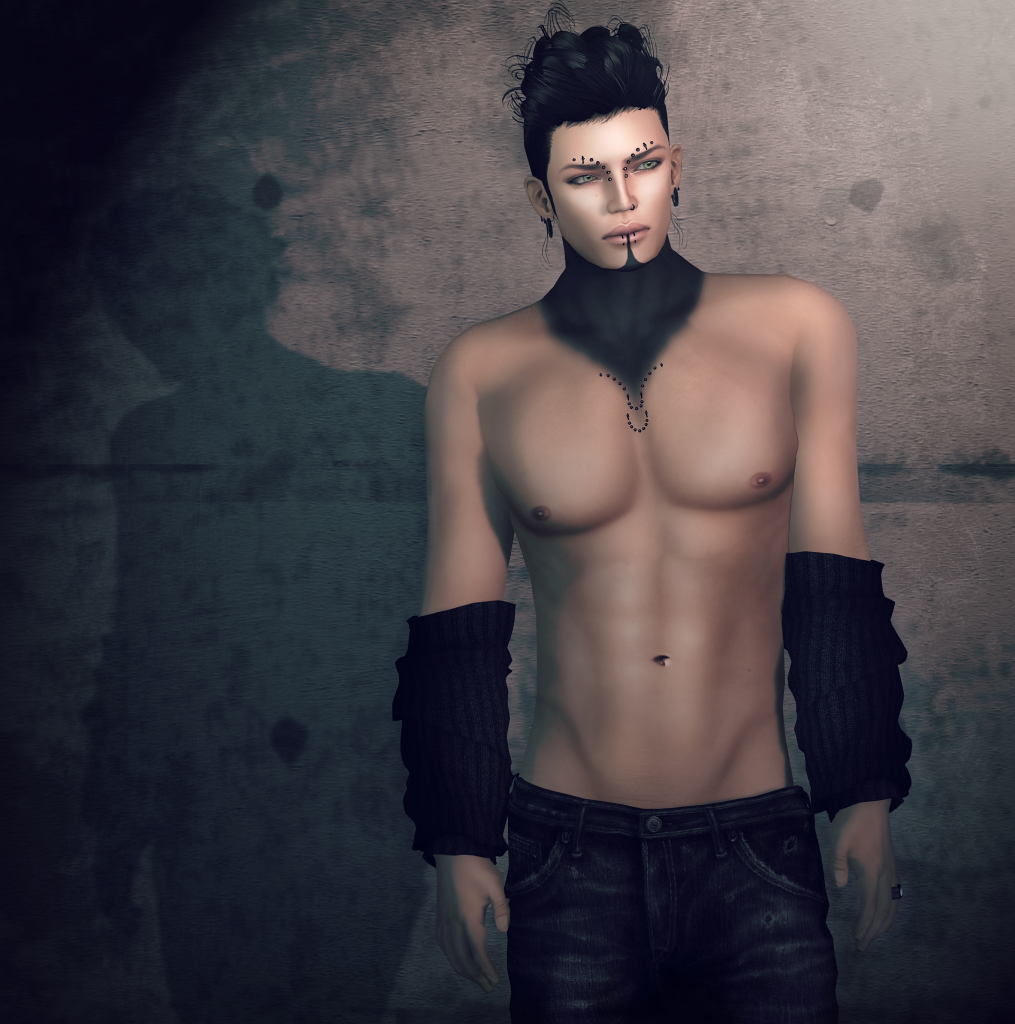 One of the most interesting hunts on the grid lately is Chic management's "
With Love hunt 3
".It's a gridwide hunt with many talented designers offering quality items for only 10L!The badass piercing set I'm sporting in the pic above is HoD's item for the hunt and it comes in different metal textures including two new ones exclusive for the event.The three "traditional" textures (razor,slide,silver lining) will only be available as a VIP group gift during the month of December.
TAXI to
HoD
Skin : ~
Tableau Vivant
~ Marilyn Skin
Eyes :
Insufferable Dastard
- Gem / Mesh Eyes / Light Green
Hair :
booN
- GGL309 hair
Piercings : - .
HoD
. - Fire In The Water
"NEW"
(for With Love hunt)
Earrings : - .
HoD
. - Dragon Spiral
Armwarmers : ~
Tableau Vivant
~ Armwarmers
Tattoo :
+Nuuna+
(included in - .
HoD
. - Gods and monsters set)
Pose by
Del May